Induction Lamp Replacement Metal Lamp (P40W~135W)
Product Specification:
*Dimension: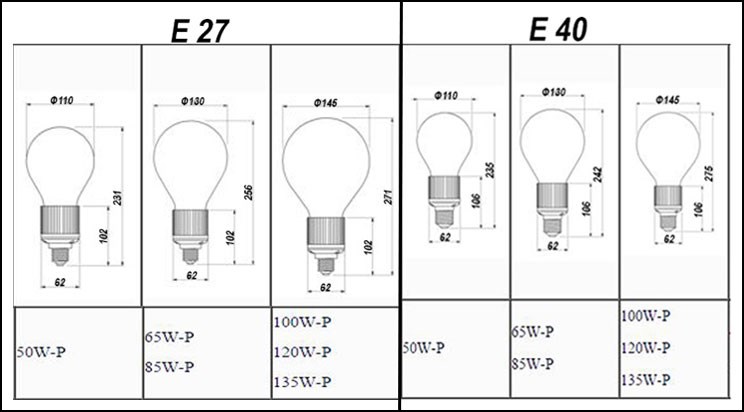 *Electrical Characteristics: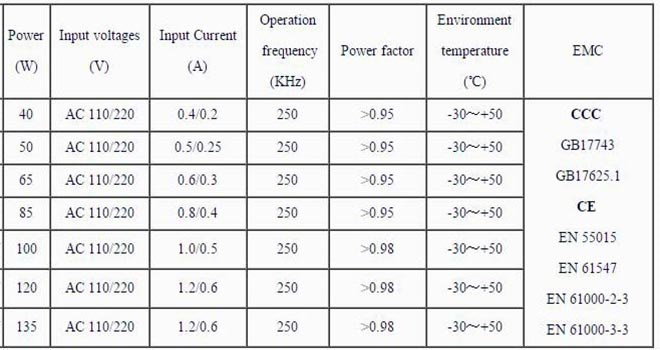 *Light Performance Characteristics: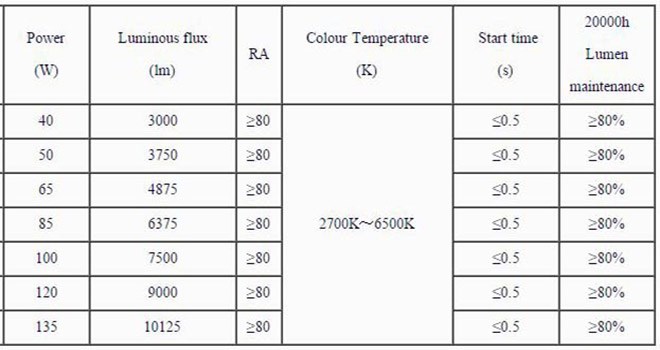 Features Of Induction Lamp:
-Long lifespan: saves on maintenance cost/expenses
* Normal lifespan: 100.000 hours (within 50% of initial lumens)
* Service lifespan: 60.000 hours (within 70% of initial lumens)
-Energy saving (cuts down energy consumption of the existing discharge lamp by 30-60%).
-Natural light that comes from true colors (triangular fluorescent material generating 82Ra~90Ra).
-Fast re-strike time: lighting and relighting taking less than 0.01 sec.
-Low operating temperature:
* Temperature of existing discharge lamp: 350°C ~450°C
* AMBEE lighting maximum heating temperature: 90°C ~110°C
-Reduced eye fatigue and damage to crops:
* Minimal eye fatigue and due to lack of flickering
* Less damafe to crops
Applications:
-Components of induction lamp: bulb, power coupler, ballast.
-Induction lamp is mainly used in industry as: highbay light, flood light, explosion light…, public lighting (street light).
After-sales services:
- Warranty 3 years
- Free shipping in the inner city within 10km
- Free shipping in the suburbs with the number 200 ball
- Free consultation on measures to save and to invest savings plan