TD07 - LED Flood Light
---
Sales policy
Free: consulting on designing energy saving lighting solutions.
Free: 100% of the cost of the product trial.
Free: City shipping. HCM within 10km.
Free: Suburban shipping with purchase of more than 200 sets
Warranty: from 3 to 5 years depending on the product
Maintenance: Periodic product inspection at the factory every 3 - 6 months.
---
*Technical Specifications LED Flood Light TD07 AMBEE:

* TD07 AMBEE Phase LED Structure: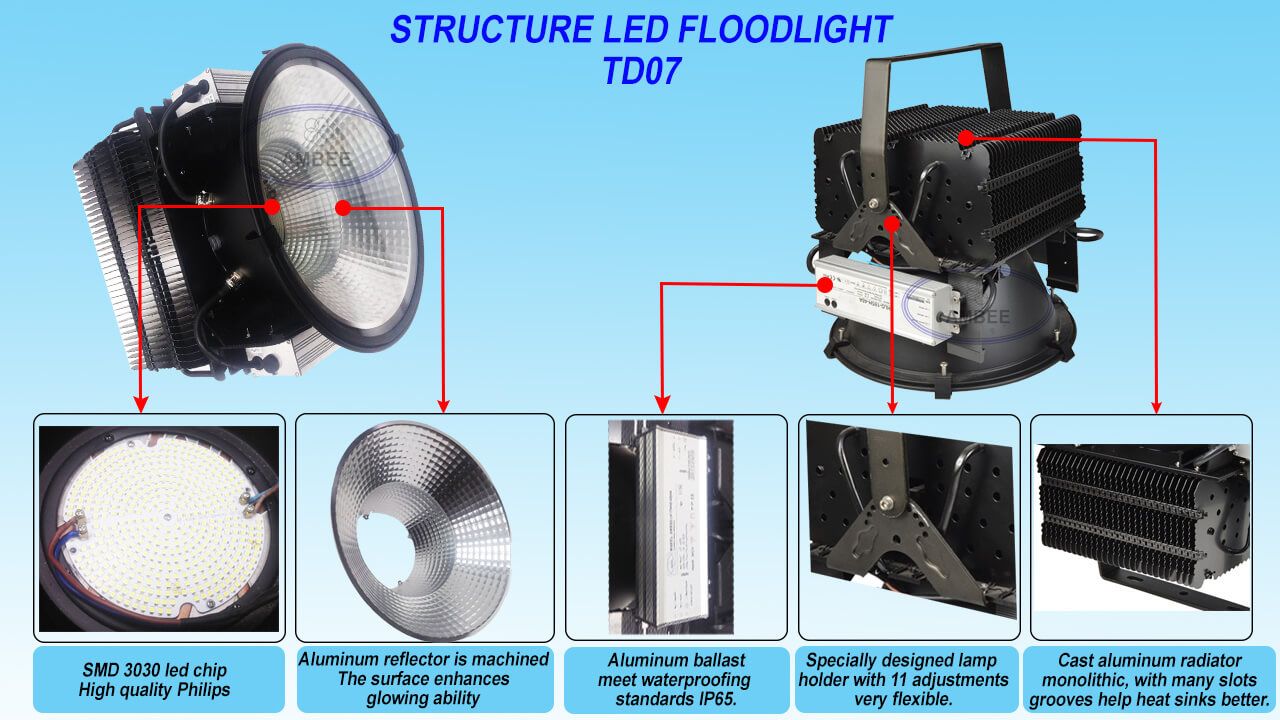 1.Chip LED:
2. Radiator parts: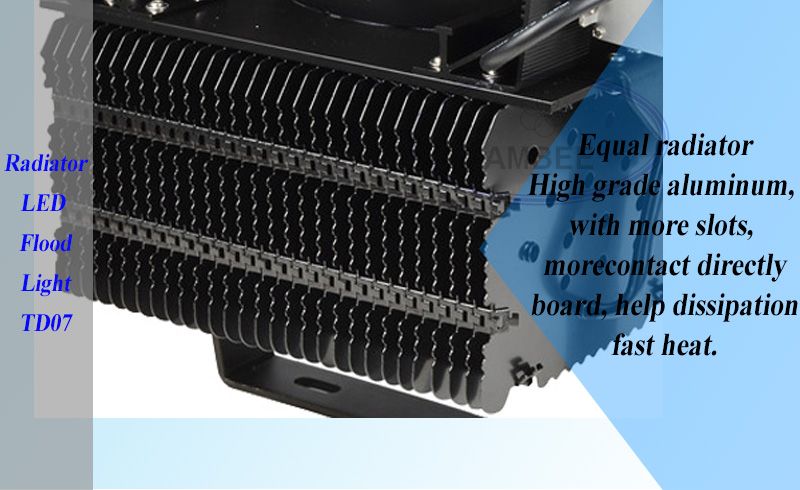 3. Driver: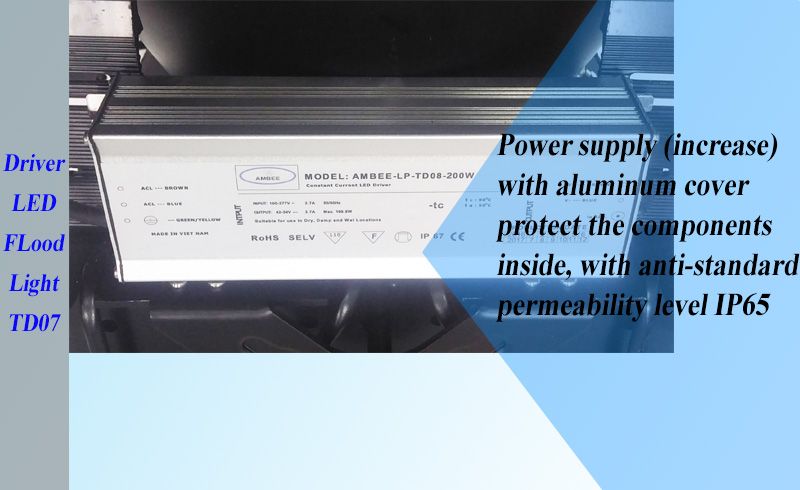 4. Reflector: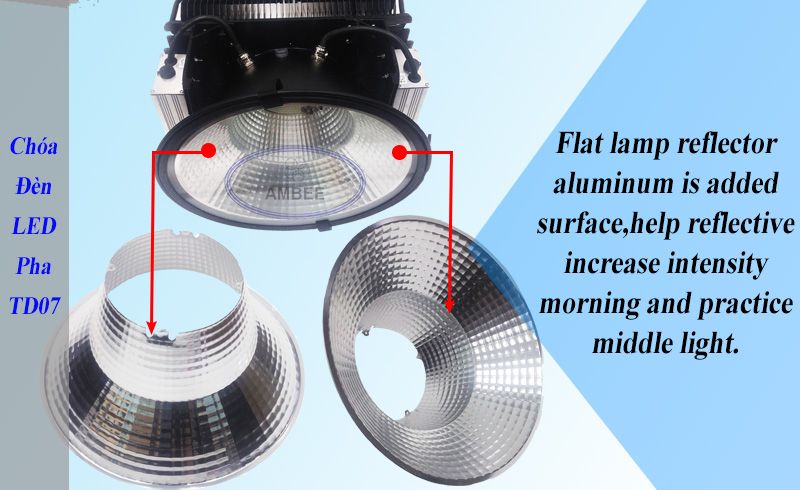 5. Lamp holder: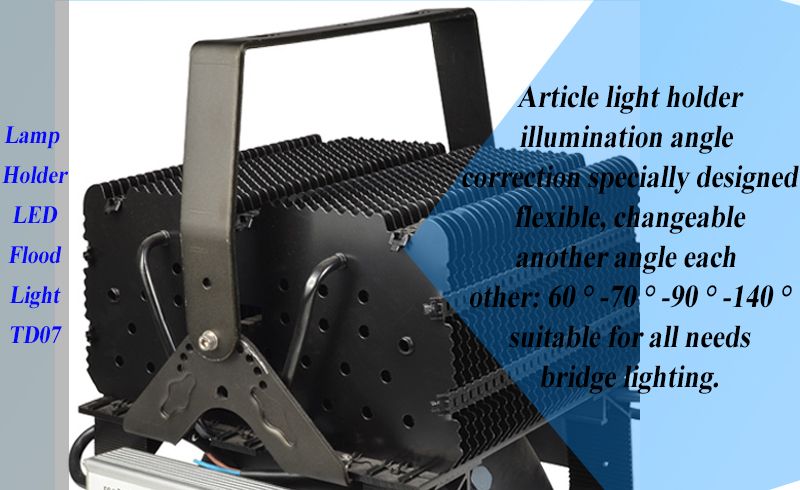 - Saving 80% of power consumption, powerful and efficient heat dissipation system, lamp life up to 50,000 hours.
- 4mm thick tempered glass to protect light source, transparent ratio up to 93%.
- The lamp set is covered by high-class electrostatic paint, excellent corrosion resistance.
- Stainless steel parts, protect the corrosion of air, water, chemical acid, alkali, salt and other materials, can be used in all types of harsh conditions for long term.
- Angle of view to adjust, with multiple adjustment points, allowing the angle of adjustment to be up to 250º
* Benefits of TD07 AMBEE LED Floodlight:
- Saving energy up to 80% compared to old lamps, replacing metal, sodium, halogen ...
- Extremely high luminescent performance, long service life.
- Light source with the latest LED light-emitting technology.
- Electrostatic aluminum alloy body lamp, waterproof by padding with rubber gasket to ensure the lamp works in almost all weather conditions.
- Advanced heat dissipation technology, designed with advanced materials to prevent rust when operating outdoors.
* Application of AMBEE LED Floodlight TD07 :
AMBEE's commitment:
Free advice on designing energy-saving lighting solutions.
- AMBEE is always ready to provide free advice and design to ensure efficient use of light sources, maximum energy savings for customers' works.
Support 100% of product trial costs:
- Loan the trial product, test sample from 1-3 months. Customers will not pay any cost.
Support shipping costs
- Free transport of inner city HCM within 10km
- Free transport of suburban areas if buying more than 200 sets
After-sales policy:
- Check products periodically at the factory.
- Warranty from 3-5 years depending on the product. As long as AMBEE products are sold during the warranty period, they will enjoy the company's warranty policy.
If you have any need for AMBEE company's TD07 led product line, please contact the following hotline number for advice: 0909.780.108
Please see the product review video