TD07 - LED Flood Light 300W, 400W, 500W
*Technical Specifications LED Flood Light TD07 AMBEE:
*Product Description:
The AMBEE TD07 LED Flood Light is manufactured with energy-saving super-bright LED technology, which represents the breakthrough of LED technology for high brightness, long life.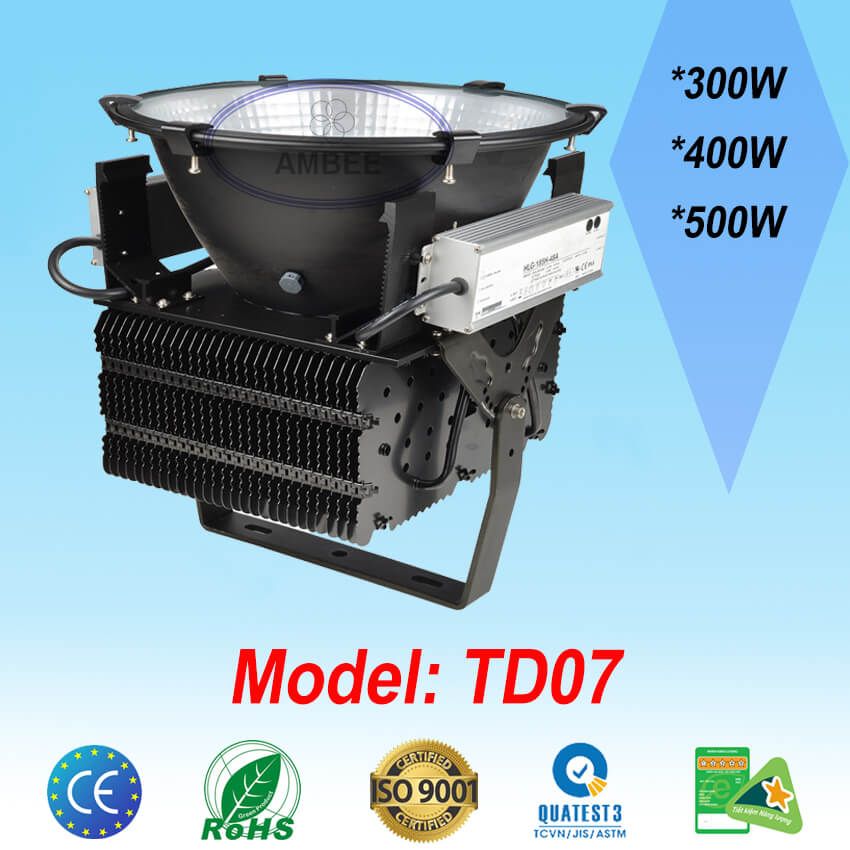 *Benefit LED Flood Light TD07 AMBEE:
- Energy saving up to 80% compared to the old lamps, replacing the lamp metal, sodium, halogen ....
- Extremely high luminous efficiency, long life.
- The latest light emitting diode LED technology.
- Electrostatic aluminum alloy body, waterproof with rubber rugs to ensure the lamp works in almost all weather conditions.
- Advanced heat dissipation technology, designed for high-grade materials against rust when working outdoors.
* LED Flood Light TD07 AMBEE:
- 80% energy savings, powerful and efficient heat sink, lamp life up to 50,000 hours.
- Tempered glass sheet 4mm thick to protect the light source, the transparency rate up to 93%.
- The lamp is covered with high-grade powder coating, excellent anti-corrosion.
- Stainless steel parts, corrosion protection of air, water, acid, alkali, salt and other materials, can be used in all kinds of extreme conditions for long.
* Application of the product:
LED Flood Light with outstanding advantages should be applied in a variety of different environments: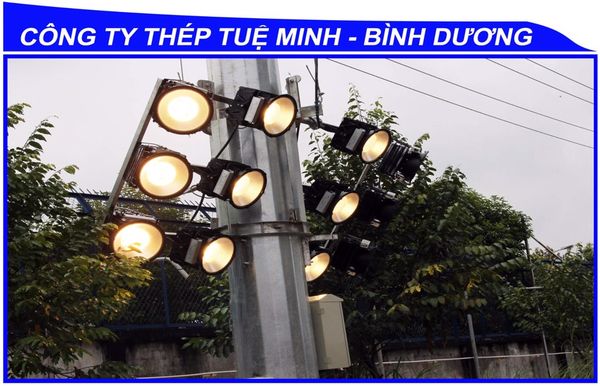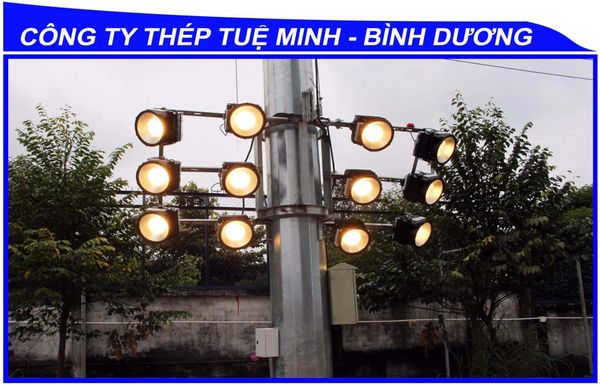 - Lighting of seaport, dock ...
- Advertising boards, lighting of warehouses, workshops ...
- Illumination of stadiums, squares, stadiums ...
* Commitment:
- 2 year warranty
- Free transportation in Ho Chi Minh City within 10km.
- Free shipping in the suburbs with over 200 balloons.
- Free consultancy on saving solutions and investment saving plan.