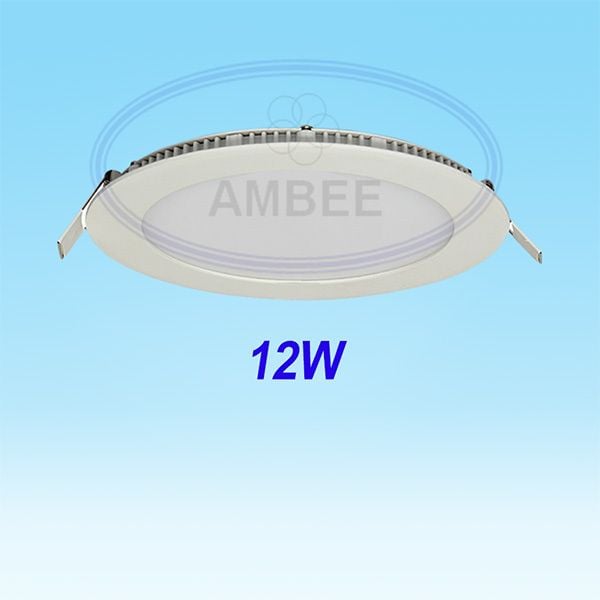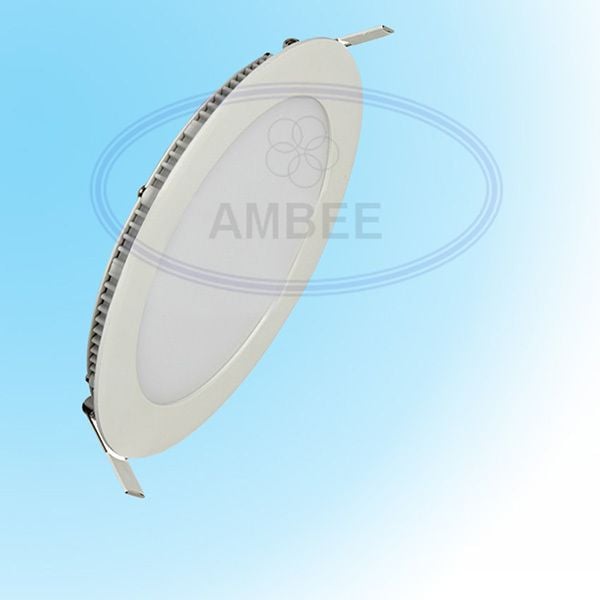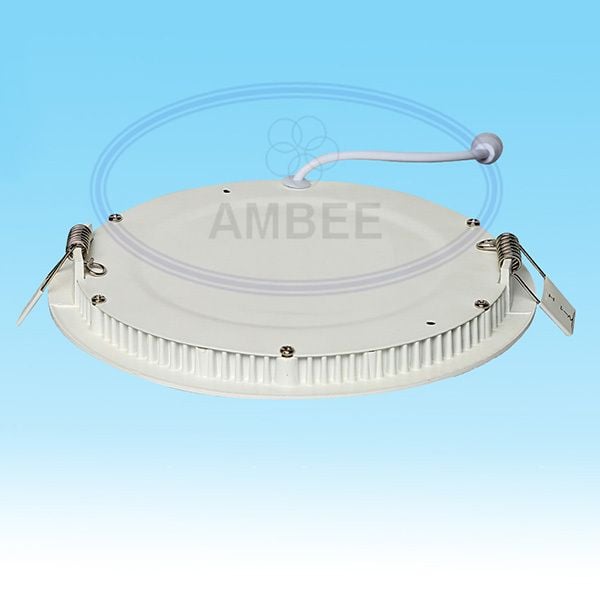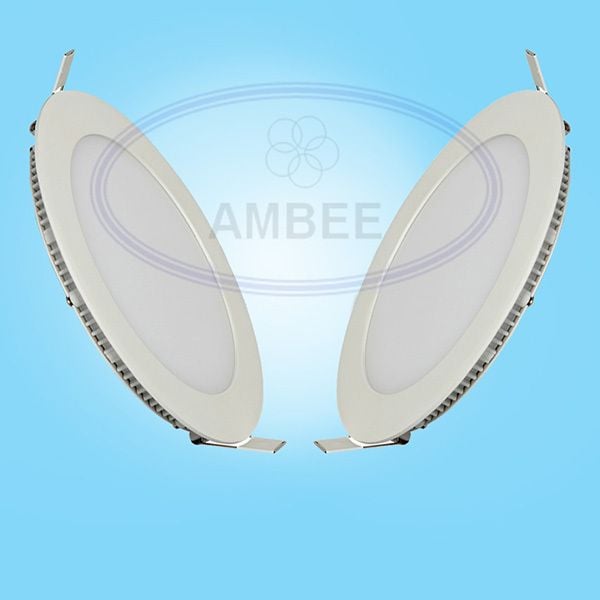 Ultra-thin LED Round Ceiling 12w
---
Sales policy
Free: consulting on designing energy saving lighting solutions.
Free: 100% of the cost of the product trial.
Free: City shipping. HCM within 10km.
Free: Suburban shipping with purchase of more than 200 sets
Warranty: from 3 to 5 years depending on the product
Maintenance: Periodic product inspection at the factory every 3 - 6 months.
---
*Product Specification:
Electrical Parameters

Power

12W

Voltage

85-260V/50-60Hz

Amperage

40mA

Power Factor

>0.9

Life Time

30.000h - 50.000h

Optical Parameters

Luminous flux

80Lm/W

Temp.Color

2700K-6000K

Color Rendering

>80Ra

Emitting Angle

150 Độ

Light Colors

White, Yellow

Geometric Parameters

Dimension

Φ170x15 mm (ΦxH)

Diameter Hole

Φ150 mm

Material

Housing aluminum and high quality plastic, adapter (Driver)

Warranty

2 years

Made in

AMBEE-VN
*Benefit Of LED:
1.Environmentally friendly – No mercury or lead and no ultraviolet and infrared rays.
2.Long life over 50.000 hours, saving enery up to 80%.
3.No noise and no flicker.
4.Less heating phenomenon.
5.Voltage adjustable.
6.Solid-state and vibration-resistant for safety.
*Application Of LED:
- Concealed LED ultra-thin AMBEE used to mount lighting Ceiling and interior decoration.
- Led Ceiling is the optimal solution for space lighting in buildings, houses, offices, galleries, lobby, lounge, restaurants, supermarkets ...
*Installation Instructions:
- Step 1: circular hole sections depending on the LED indicator on each power class.
- Step 2: take parts of the lamp power to the front and connected to the main power supply cord.
- Step 3: push the tuck pointing up 90 degrees and gently push the lamp into the round hole was drilled from the front, set the smart bar opens springs to keep the lights again.
- Step 4: complete the installation is complete open the light switch to test and operate the brightness of the lamp is finished.
- When installing a new or replacing old light bulbs concealed type we should carefully check the power supply to ensure safety. Do not install lights in outdoor location, the place was splashing or places with high humidity.
*After-sales:
- Free counseling lighting solutions save energy.
- Free survey of energy usage in the home, restaurants, hotels ...
- Free counseling energy systems, high precision.
- 1 For 1, in warranty period.